Labyrinth
: Middle English
laborintus
, from Latin
labyrinthus
, from Greek
labyrinthos
. A place full of intricate passageways and blind alleys. A maze. Something extremely complex or tortuous in structure, arrangement or character.
I love the sound of this word. I love how it feels as it rolls around inside my mouth and finds its way past my lips. Lab-y-rinth.
It's pronunciation and spelling haven't changed all that much through the ages and it's meaning has remained the same. They've been around a long time, are loaded with symbolism, and can represent many different kinds of journeys. There's the journey into the underworld, the spiritual journey, or a journey that leads to something like the Minotaur. Our very lives are a labyrinth. Our stories are labyrinths.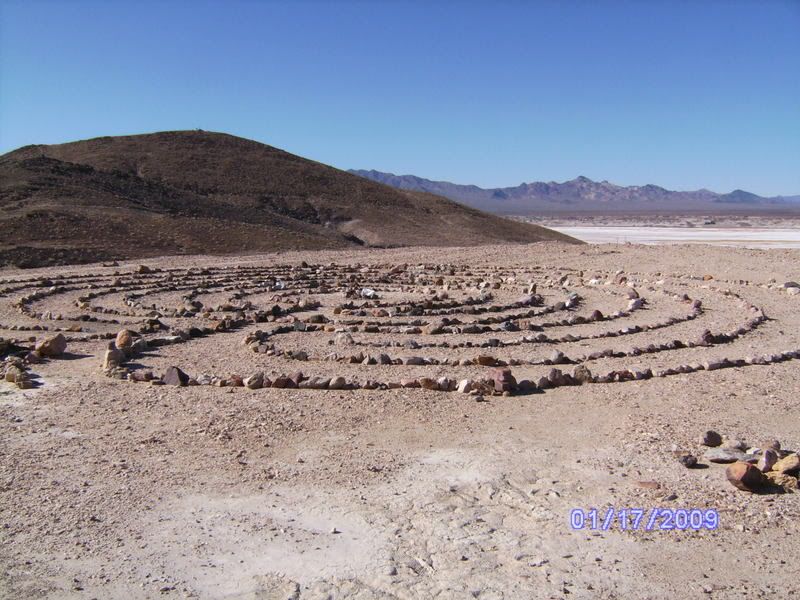 For a reader to find his/her way through the labyrinth of a story the author must have done the work of laying it out before hand. There will be dead-ends, false leads, twists and turns. But in the end the passageway must lead to the center, the heart.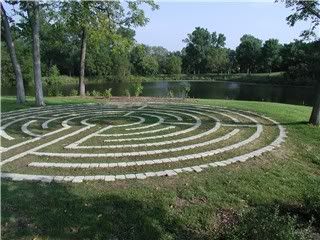 We can, as writers, get lost in our own mazes. Sometimes we have to step back to get the full picture. Sometimes we need others to help us find our way. Labyrinths can be a challenge, but isn't that what makes them so interesting?