For this, my third year doing the challenge, I am going literary. For every letter of the alphabet I will talk about a book, an author or a character from fiction or myth that made an impression, was inspirational, or caused me to think.
Sometime around 1966 or 67, Rocky, a friend from high school turned me on to The Lord of the Rings. He loaned me all three books, pictured below. The cover art was done by
Barbara Remington
. This was first edition published in the United States in 1965 by Ballantine Books.
I read the trilogy over a long week-end. It was the first trilogy I ever read. The first high fantasy.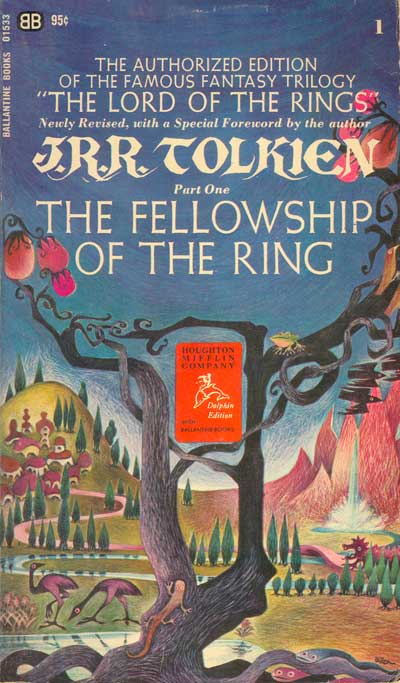 Never had I been I so totally carried away.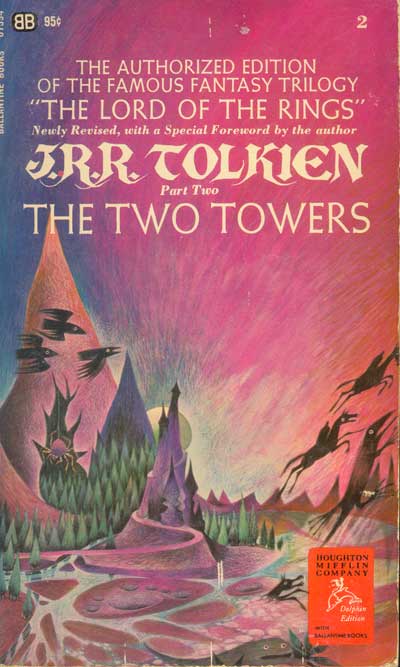 I was just about devastated when it became clear the story was going to end. I didn't want it to. I didn't want to leave Middle Earth and all the characters I had come to know. I felt I had travel every step of the way with them. And, I realized, Frodo wasn't the real hero. It was Sam. Without Sam, Frodo would never have made it to Mount Doom.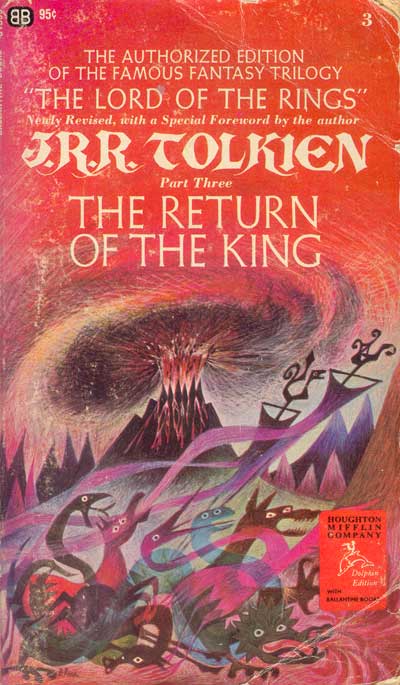 When my friend joined the Army, he gave me his books, and this poster which I hung on the wall of the house where I lived. The tropics is not kind to things made of paper, and by 1980 the poster was so brittle it fell apart when I tried to move it from where it had lived for so many years. In a tearful ceremony, I burned it. As for the books, they too are gone. Sigh....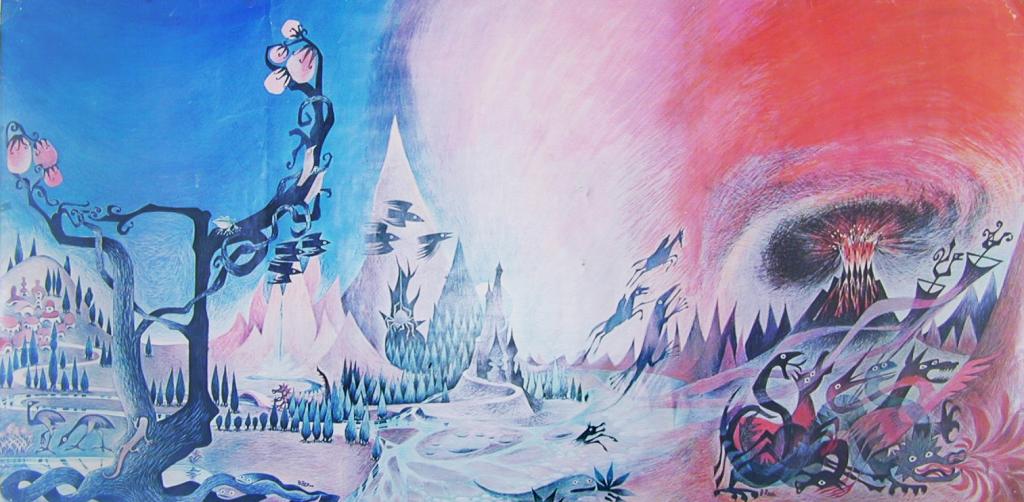 I knew, even back then, that some day a movie would be made, but I was unsure if they would ever get the characters right. How could anyone possibly see into my head the clear images I had? Except for Elija Wood's continually crinkled eyebrows and worried look, I was totally pleased with the movies.
Here's to J. R. R. Tolkien who made fantasy popular and possible.
Do you have a favorite Middle Earth character? Mine is Aragorn.
F is for Frodo and The Fellowship of the Rings
Other F influences? I can't think of any off hand.